Summer Session
Summer sessions begin next week. Classes are offered in the evening. We still have space in most age groups.
Summer schedule is posted - j4ksoccer.com

Just4Kicks is now on Facebook. If you're a Facebook user you can now follow our updates via our fan page. It's an easy way to find out what we're up to. Just4Kicks will also be posting soccer related trivia questions on our fan page. Whoever is a fan and answers correctly first will win prizes like Just4Kicks soccer gear and free sessions. This a soccer World Cup year so be prepared for World Cup trivia. To become a fan go to:
---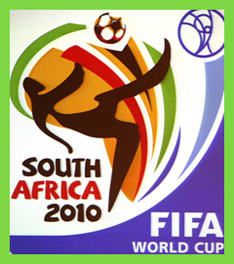 The World Cup is going too fast :(
The World Cup is almost over. Just4Kicks has uploaded a calendar with all the matches and game times. most quarter final and semi final games will be starting at either 7:00 or 11:30 Am. This World Cup opened a new era in broadcasting sports as Sony has been broadcasting 25 matches in 3D. USA had a good performance. They made it out of their group in first place but lost to Ghana in the second round. We need more Donovan's. I know they are out there. We need to find them and get them ready for the 2018 world cup in the U.S.A. Your child may be the next star. It's never too early or late to start playing soccer.

---
Adult 5v5 Soccer League in Vacaville
It's not always about the kids. Adults need soccer time also. We are launching our first adult soccer league. It's 5v5 outdoors on natural turf with no walls. Why 5v5 instead of 11v11? Soccer is a fun both 11v11 or 5v5, However, 5v5 has many advantages for soccer players of all levels. You only need 5 to play so it makes it easier to organize a team. With only 5 players and smaller field every player is involved and gets more touches on the ball. 5v5 allows all athletic abilities enjoy the sport. 5v5 is more intimate and will demand team effort and communication. League starts in August so sign up as a team fast. You only need five to play.


Vacaville Adult 5v5 Soccer League